This is the first installment in the series 'Drinks for the Armchair Traveler', focusing on St. Martin/St. Maarten. I hope to create a bunch of posts in the series based on my travels, sharing thirst-quenching treats with those of you that can't escape along with me. Rum, rum everywhere with many a drop to drink….
Okay, so this winter has sucked. Last winter also sucked. For that matter, the summer was quite sucky as well. Fall was fine. Whoopdeedoo. So, to stave off any more suckiness (the technical term), my fiancé and I planned a trip to the Caribbean island of St. Martin (French side)/St. Maarten (Dutch side). The island is renowned for it's white sandy beaches, duty-free shopping, beautiful sparkling water and of course, it's tourists (holy cruise ships, Batman!). Ultimately though, what matters most to me wherever I go (South or not) is the local food and drink (emphasis on the drink – yep, this is me drinking a Painkiller on the beach in Philipsburg on the St. Maarten side).
We stayed for just over a week on the Dutch side of the island in the Simpson Bay area, and as such, before going (and while there, oh, and after as well) I absolutely forced myself to do some mixology research on the specialties of the area (as I've said so many times before, what a cruddy job I have). Although 'Guavaberry Liqueur' is the legendary folk liqueur of St. Maarten, made from oak-aged rum, cane sugar and local guavaberries, I chose not to focus on that liqueur as it's difficult, if not impossible, to find in Canada and the US (if you ever do make it to St. Maarten though, the Guavaberry Colada is friggin' phenomenal (friggin' fenomenal?; phriggin' phenomenal??)).
So take a minute, close your eyes and pretend that you're lounging on the beach under a palapa, listening to the rolling waves of the Caribbean Sea, sipping one of these beauties. Well, to stay on the safe side, I suggest keeping your eyes open while making the drinks ;).
Strictly speaking these aren't all specific to St. Maarten, but they are certainly Caribbean! Enjoy!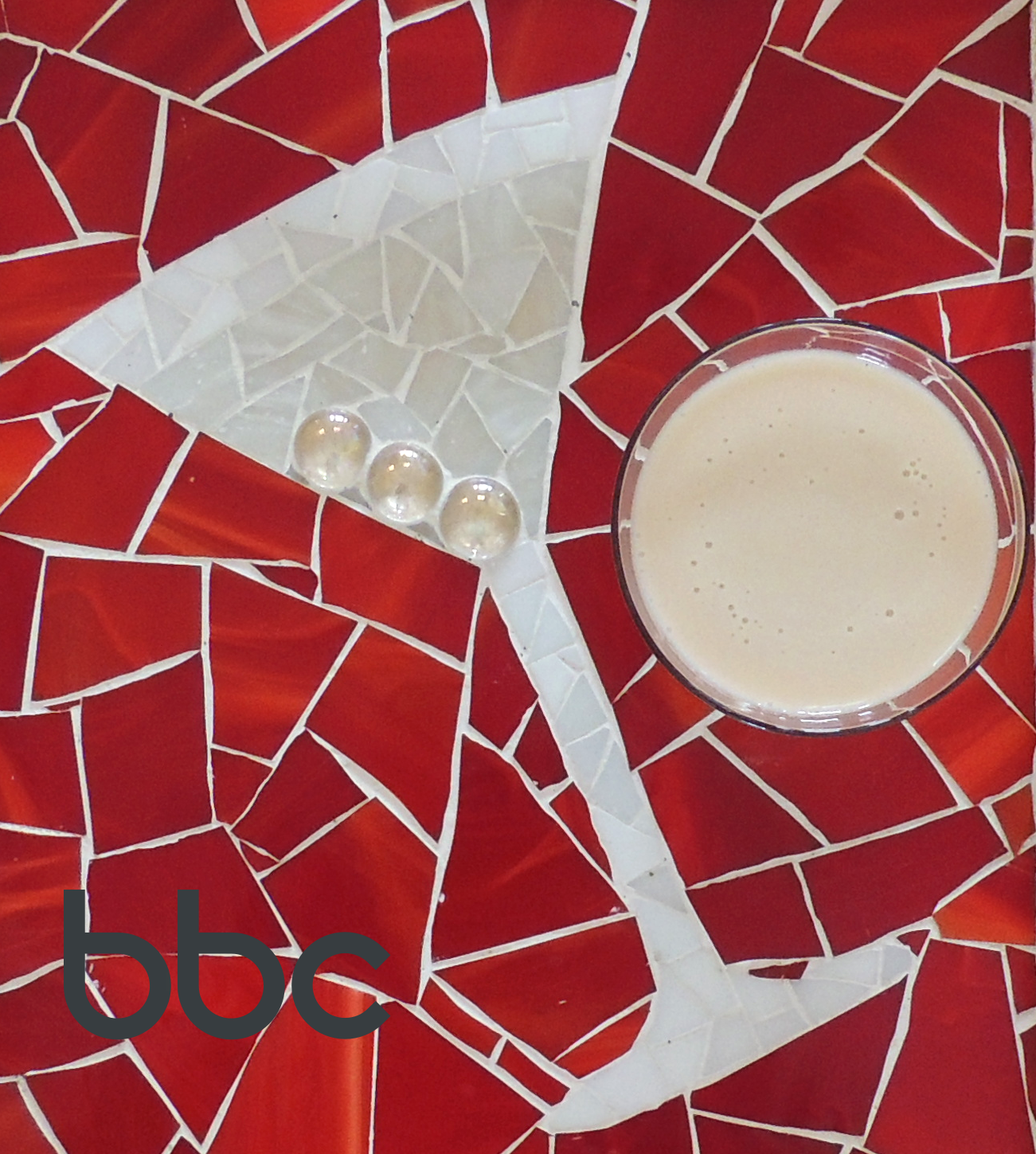 1 1/3 oz. Bailey's Irish Cream Liqueur
2/3 oz. crème de bananes
2 oz. piña colada mix
Add all ingredients into a cocktail shaker half-filled with crushed ice. Shake well and strain into a cocktail glass.
Note: I would consider this more of a dessert than a cocktail, so imbibe accordingly!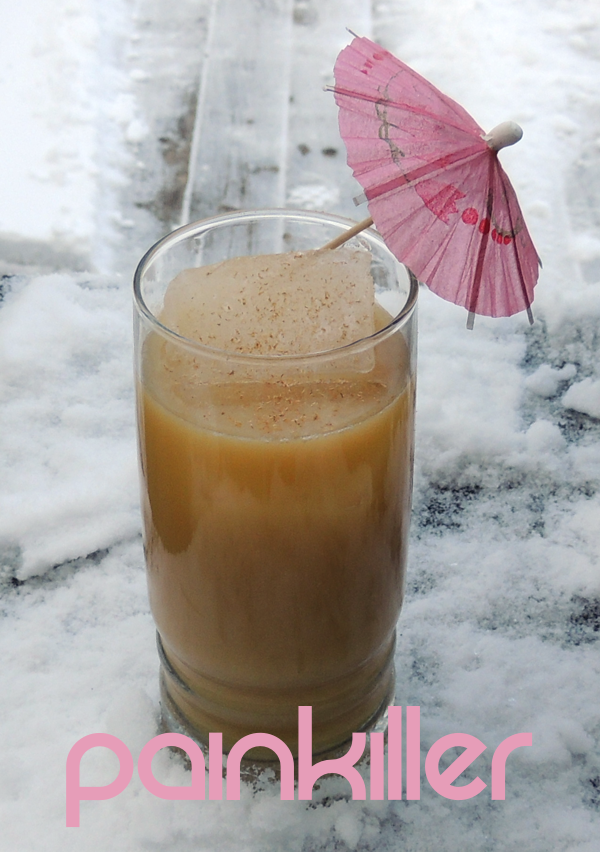 2 oz. Pusser's Dark Rum
1 oz. cream of coconut
4 oz. pineapple juice
1 oz. orange juice
freshly grated nutmeg
Add the liquid ingredients to a shaker or mixing glass filled with ice. Stir and strain into a tall glass filled with ice. Top with the nutmeg to taste.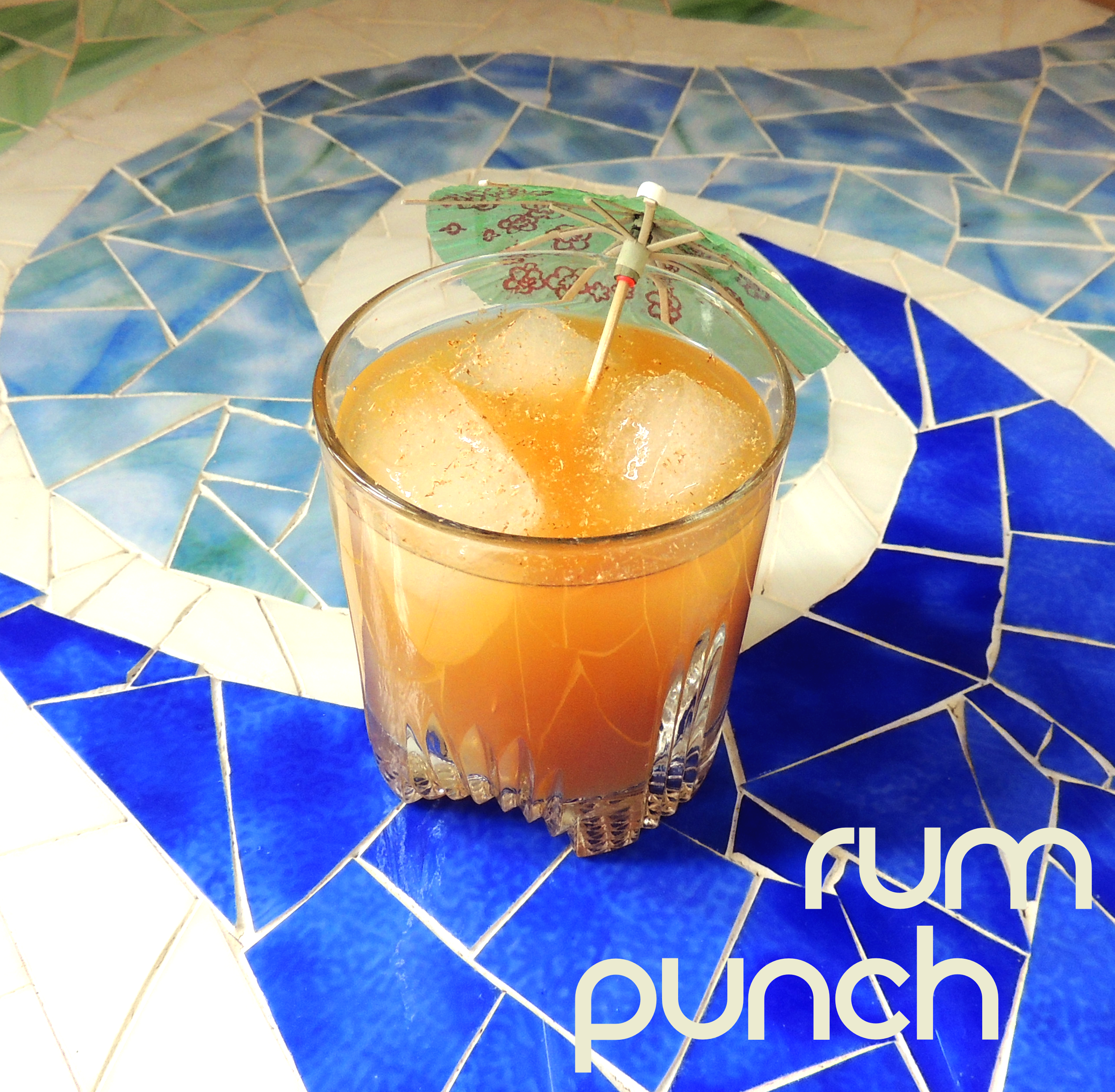 'One of sour, two of sweet, three of strong, four of weak.'
1 oz. fresh lime juice
2 oz. simple syrup
3 oz. dark rum
4 oz. orange juice (preferably freshly squeezed)
Angostura bitters
freshly grated nutmeg
Combine lime juice, simple syrup, rum and orange juice in an ice-filled mixing glass. Stir and strain into an ice-filled rocks glass. Add a dash of bitters and nutmeg to taste.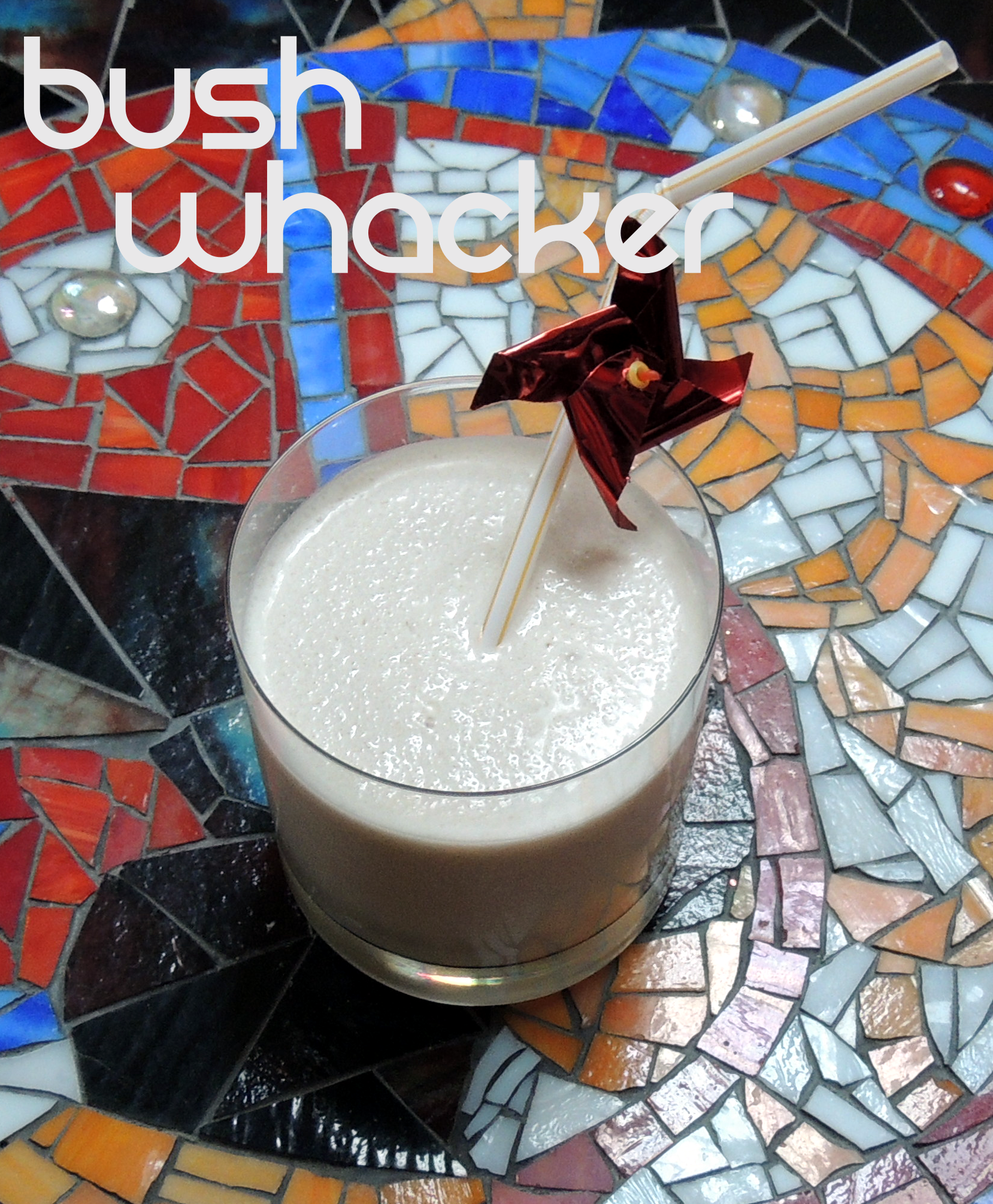 2 oz. cream of coconut
1 oz. coffee liqueur
1/2 oz. dark rum
1/2 oz. dark crème de cacao
2 oz. milk
Add 1 cup of ice and all ingredients to a blender. Blend until smooth.